2020-21 Project Home-SOLD
718 Brentwood St. Sioux City
(Woodbury Heights)

2020-21 Project Home
This quality home is being built by the Home Builders Association of Greater Siouxland in conjunction with Western Iowa Tech Community College Carpentry, Electrical and Plumbing students. Contact the HBA office if you are interested in purchasing this home.
This home features:
– 1,625 Sq. Ft
– Energy efficient with poured foundation & safe room
– Vinyl siding
– Kitchen with 5′ island
– Patio door to backyard cedar deck
– Main Floor Laundry/mud room
– Vaulted ceiling in great room and kitchen
– LED Lighting
– Large Master bedroom with tray ceiling & walk-in master closet
– Master bath
– Unfinished basement with safe room
– 2-car garage
– Sod & sprinkler system
– and more!
The Home Builders Association of Greater Siouxland, in partnership with Western Iowa Tech's Carpentry and Electrical classes, is building another project home in the Woodbury Heights Addition of Sioux City. The purpose of this venture is to provide a workplace setting of actual conditions in an effort to promote the building trades and offer an opportunity for students to get "hands on" experience prior to entering the workforce.
2019-20 Project Home
730 Brentwood St., Sioux City
(Woodbury Heights)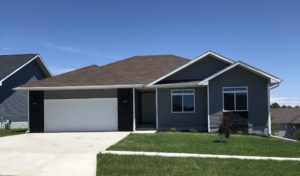 2018-19 Project Home
730 Brentwood St., Sioux City
(Woodbury Heights)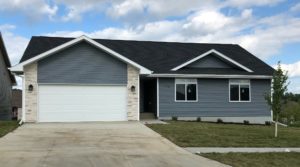 2017-18 Project Home
736 Brentwood St., Sioux City
(Woodbury Heights)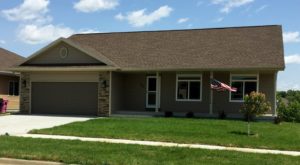 2016-17 Project Home
742 Brentwood St., Sioux City
(Woodbury Heights)