Court Lifts Stay on OSHA Vaccine and Testing Mandate: Compliance Dates Pushed Back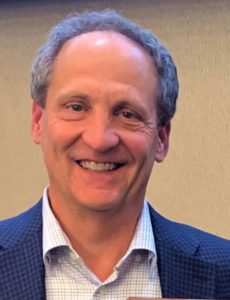 Recently, a panel of judges with the Sixth Circuit Court of Appeals lifted the stay that had been blocking implementation of OSHA's emergency temporary standard (ETS) that compelled companies with more than 100 employees to require COVID-19 vaccinations for their workers or produce a weekly negative test.
Many groups, companies, and state governments immediately filed lawsuits to stop the mandate when OSHA announced it on Nov. 4. The Fifth Circuit Court of Appeals placed a stay on the rule on Nov. 6. The various lawsuits have been consolidated over the past several weeks and the Sixth Circuit was tasked with hearing arguments on the merits of the stay.
Those opposed to OSHA's mandate argued that the agency lacked the authority to promulgate a rule that reaches far outside the workplace and that that complying with the rule would be onerous and lead to further worker shortages.
However, the Sixth Circuit panel was unconvinced. On Dec. 17, the court, ruling 2-1, dissolved the stay and wrote that any harm realized from OSHA's rule was "entirely speculative," and the costs of delaying implementation of the rule to be comparatively high.
"Fundamentally, the [rule] is an important step in curtailing the transmission of a deadly virus that has killed over 800,000 people in the United States, brought our healthcare system to its knees, forced businesses to shut down for months on end, and cost hundreds of thousands of workers their jobs," wrote Circuit Judge Jane B. Stranch, an Obama appointee. "The harm to the government and the public interest outweighs any irreparable injury to the individual petitioners who may be subject to a vaccination policy."
The case has already been referred to the U.S. Supreme Court where Justice Brett Kavanaugh, will consider it.
OSHA weighed in after the Sixth Circuit's ruling and noted that it would push back the effective dates of its ETS by five weeks.
"To account for any uncertainty created by the stay, OSHA is exercising enforcement discretion with respect to the compliance dates of the ETS," OSHA said in a statement. "To provide employers with sufficient time to come into compliance, OSHA will not issue citations for noncompliance with any requirements of the ETS before January 10 and will not issue citations for noncompliance with the standard's testing requirements before February 9, so long as an employer is exercising reasonable, good faith efforts to come into compliance with the standard. OSHA will work closely with the regulated community to provide compliance assistance." See osha.gov/coronavirus/ets2.
NAHB sent a letter in early December urging OSHA to delay enforcement of the standard should the stay get dissolved.
NAHB has also published resources to help larger HBA member companies comply with the ETS. Visit www.nahb.org/advocacy.
– Bruce Kalin, President, HBA of Greater Siouxland